How to Date a Millionaire
If you would like to date up or marry up in order to become more successful, you must consider dating a millionaire. Here is a range of strategies that will help you in this regard.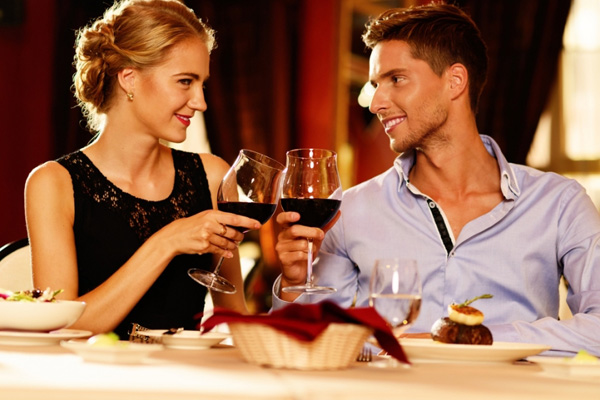 Join a millionaire dating website. This is 2019, not 1999. Since everything is digital these days, you'd better use technology to your advantage. One of our readers shared her story with us: Last year, she received a spam email from a rich men dating site after she checked out some luxury dating websites. Well, technically, that wasn't a spam email because it was just a marketing email. Because she was very determined, she read that email and decided to join that wealthy men dating website. You know what, she met her rich husband on that millionaire dating site within one week. Now she is happily married and her husband has recently bought her a BMW. Her life has been changed forever because she took a risk. That's a true story which tells us the importance of taking a calculated risk.
Wear loud colors and big earrings. Rich men want to date women that can get other men's attention. Maybe they aren't consciously aware of it, but that's what they actually respond to. Indeed, every millionaire man has an ego that needs to feel proud, so if his girlfriend is someone that he can show off, he will like her even more. Therefore, you would be well-advised to wear hot pink and red more often (think a red body-con dress or a hot-pink skirt) when you are dating a millionaire. Also, wealthy men like stimulating motions, e.g. big earrings and long hair. That subconsciously reminds them interesting toys they had when they were young. (Yes, men are still there!) As a result, as long as you wear vibrant colors and stimulating motions on you, millionaire guys will find you more attractive and will be more willing to take you to upscale places. Remember: your clothes are also a part of your body language because what you wear is telling men three things: 1) what you think of yourself; 2) what you think of men; 3) what you think of sex.
Crash an upscale party to meet millionaire men. If you would like to meet rich men offline, there are many ways to do it. For example, you can crash a party. In other words, you don't have to be invited in order to attend an upscale party. You can do some research online and see where the party is held this Friday night & you should be there, too! Just dress up and follow the crowd to the hotel's big hall. And you will be able to chat up some wealthy guys there! Remember to smile like the sunshine in California. If you like a millionaire man at the party, you can say something along the lines of, "Now I have to go. It was very nice to talk to you. Do you have Facebook? Oh, wait. I hate Facebook. How about I give you my phone number so that we can continue this conversation?" If you aren't this bold, you can mention something like, "Oh, I went to Hawaii last month and here are my photos during the vacation" - then you take out your phone to show him your photos on Facebook. Now if he likes you, he will want to add you on Facebook. Then you can take things from there!
Do you find these ideas fascinating? If you like these suggestions, you may want to know that there are many other ways to date millionaires. A bonus tip: When you are driving, you can follow a nice car. If the rich man in that nice car stops at a restaurant, you should also stop there and enter the same restaurant, so that you can meet him during the meal!